Hello good people at eM
We are a company that is considering to completely switch from outlook to eM (some 80 licenses), therefore i am doing the advanced testing before we commit.
Anyway, I really like the layout & functionality of eM, except for a weird issue-all of the sudden it has stopped to connect to SMTP server (and it used to work just fine during the past week).
I have searched this forum, tried all port/SSL combos and it simply will not connect (currently set at port 995/465 and SSl/TLS legacy) The diagnostics says OK, the mail server parameters are good (Outlook & Thunderbird, as well as mobile clients are all using my acc with no problem).
Have also contacted our hosting providers ( we have a hosted mail server, not in house) and still no help conclusive from their end (still looking into it).
The Log file is attached.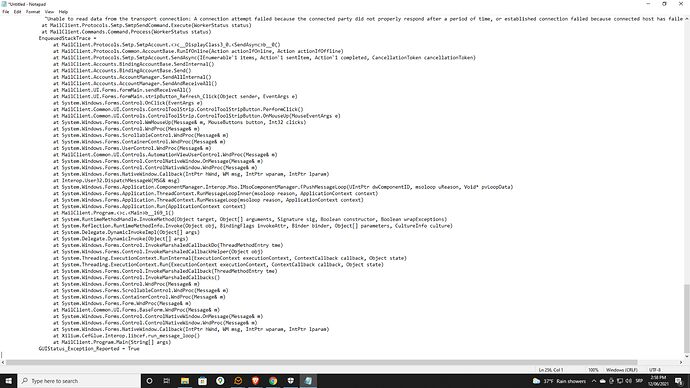 Any help would really mean a lot.
Thank you in advance,
Aleksandar