Get your mailbox details from Protonmail Bridge
In eM Client go to Menu > Accounts and add a new account. Choose Mail > Other.
Enter your email address, then on the next screen add in the IMAP server details from the Bridge. For the server use 127.0.0.1:1143 So server : Port.
Do the same with SMTP. The port is 1025
You may get this certificate warning, just choose don't ask again and connect. You will need to do it twice.
That is all there is to it.
In eM Client Accounts, it will look like this:
For IMAP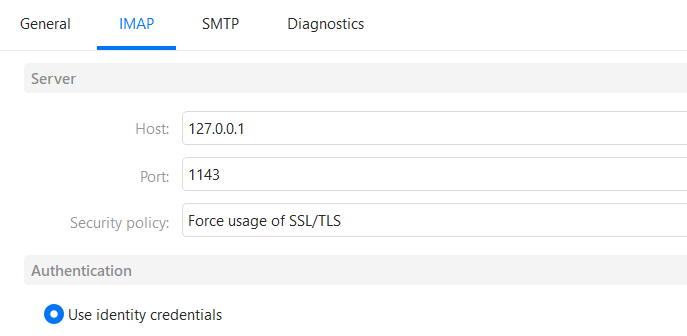 For SMTP