How do you get rid of icons next to new email
If I understood what you asked:
MENU > VIEW > COLUMNS
Remove "Avatar" and/or any others you wish to remove
How do you get rid of icons next to new email
That is the new Avatar profile contact icon for the "Sender" which was enabled automatically in V9 to make it easier to see who the sender is straight away. Alot of sender's now also have their own custom Gravatar global profile icons which eM Client now supports too.
However If you don't like the large Avatar round profile icon size showing you can either reduce it half size now via option in "Menu / Settings" or remove it altogether from the inbox Column as per @sunriseal advised. I personally do like them showing to see who the sender is visually.
Thanks, I removed them b/c they take up too much screen space.
Now, how do I get rid of the avatars in the messages? Thanks
Not sure whether you can. Will leave that to others to react to.
You can remove avatars in the message preview with this setting: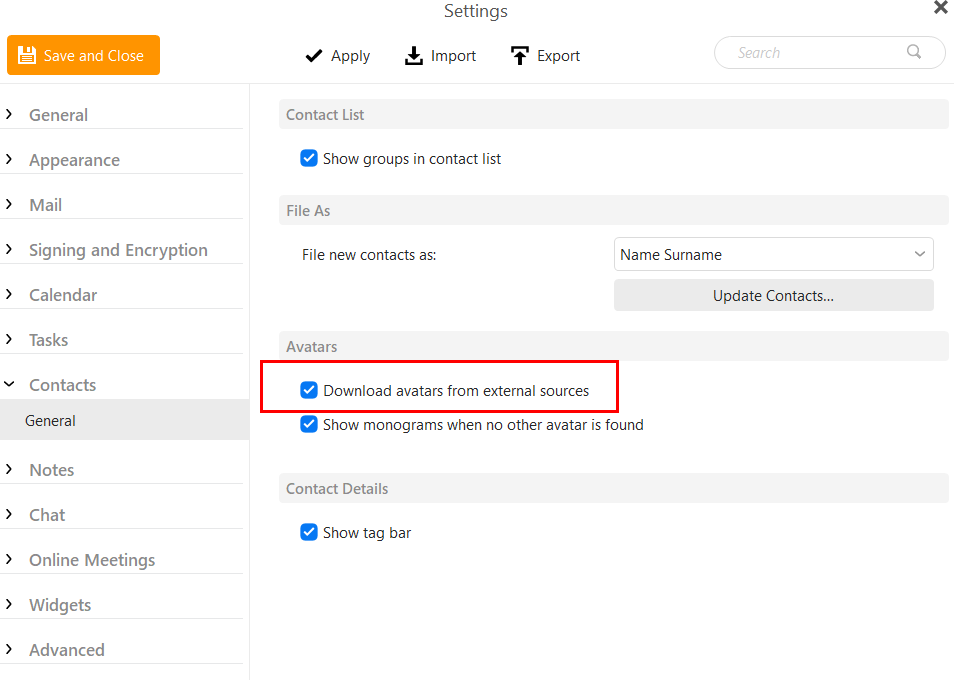 There will always be something there, so it will either be replaced by a monogram or a silhouette, depending on your setting.
i turned them off, but there is still an icon there. what a waste of real estate
i have to do that for EVERY FOLDER. we need a global "turn off new display elements" option
Once you have set one folder the way you want to view it, you can right-click on the column header and choose Apply Column Configuration to other Folders.