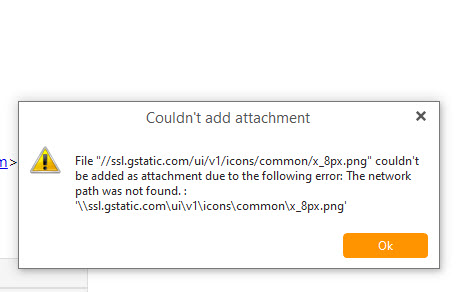 Hi,
Since a few days typing new messages has become a nightmare. Keystrokes appear often with seconds of delay during which the busy cursor is shown. When sending the message the above window pops up.
I have re-installed eMClient but the problem remains.
I found one earlier message on this forum re ssl.static but I didn't find a solution there to remove this unwanted linking (may be my ignorance)
Thanks in advance for your help.
Arie de Ruiter, Amsterdam