Hello,
new user here. I have just started using emclient - and it is very nice. However, one thing I am having some minor issues adjusting to is not having the UnRead emails stand out more…
So - I am using the classic theme - and it shows a orange dot to the left of the unread emails - and they are bolded - but that just does not seem to really stand out as much as I would like it when I am skimming through my emails.
I am wondering if there is a way to change the background colour of the unread emails in the list (currently they are all white) - as I am thinking that would really stand out quite well.
I have looked through the Theme XML file - but I do not see the entry I could change to change that.
Is what I am hoping to do possible? If so - can someone explain how I might go about doing it?
Is there another way to have the unread emails stand out more dramatically?
Any thoughts are welcome!!
Here is an example of what I am referring to. I had to block out certain parts - but I think you will see what I mean.
The unread emails while they are bolded and have a orange dot - just do not jump out at me the way I am used to having them in other programs.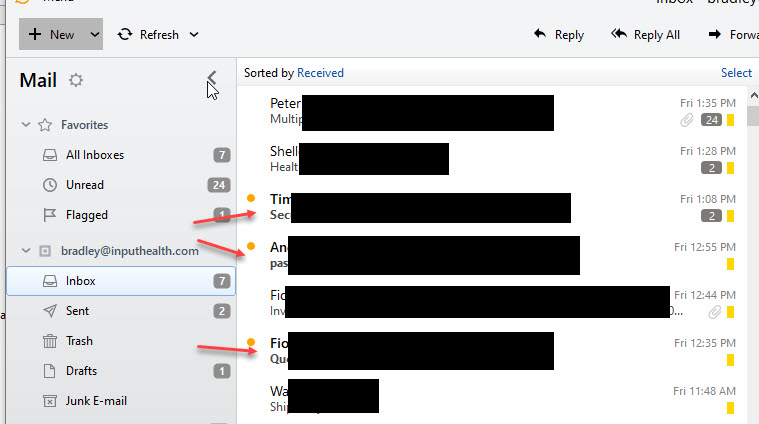 Thank you