Since the last update, I keep getting this pop-up. It's not every check, but it's more than enough.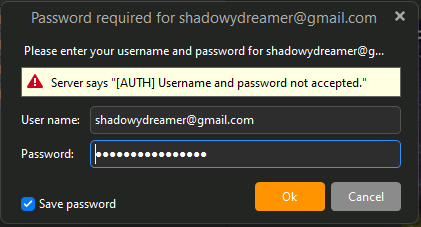 I deleted my GMail account and set the whole thing up again (including the Auth stuff in the Google security settings.)
If I hit "Ok" it'll work perfectly. I change absolutely nothing.
It's kinda irritating.