Hello everyone –
I am trying out eM Client for the first time in hopes it is the answer to my prayers. But I have found an issue I am hoping someone has a logical answer to:
I have an appointment on the schedule for 4:00 PM, Wednesday, February 8th. It is showing correctly in the Week view. However, the month view is showing the appointment on Thursday, February 9.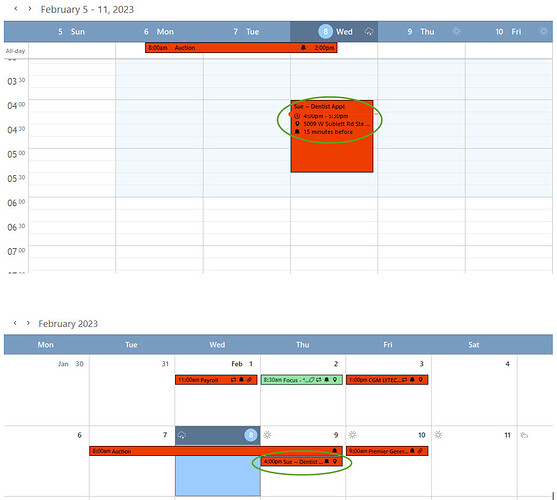 Why is the Month view incorrect? I am running v9.2.1553.
Thanks for your help!