Use another Theme.

Edit the Dark Theme using the new Theme Editor and replace the colors you cannot read.
There is a blog entry that explains the use of the Theme Editor, but it is very basic.
However, looking at your screenshot, it appears that the text color is of the message body, specified by the sender. In that case you cannot change it in the Theme settings. You only option would be to ask the sender not to use that color, or you can view the message as plain text.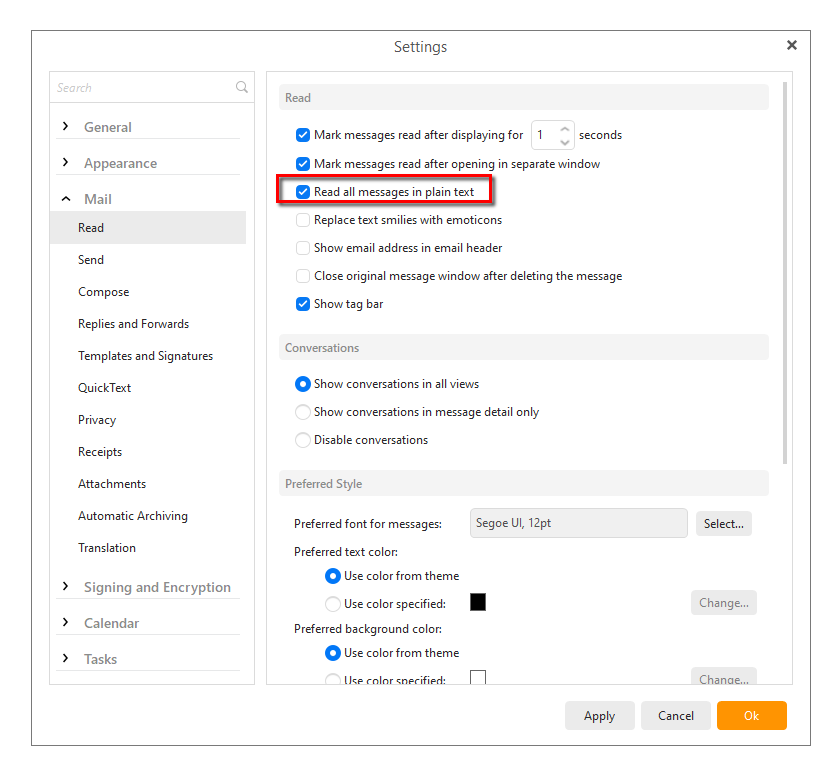 I have a similar issue with messages created by IFTTT, as they specify black as the text color.
And that is the reason I don't use the Dark Theme.
I think this is a problem with the HTML editor. I have tested it, same email, same Drak mode, Mailbird doesn't have a problem, it will automatically change the dark font to light font in the dark mode, it can be read clearly.
In the section "Preferred Style" that you can see in Gary's screenshot, you can select the standard text and background colours to be used for the message display. You can use this option to avoid dark text on a dark background.
Yes, the preferred style is a good option so long as the message does not have a dark color already specified for the text in the HTML. In that case the message HTML takes precedence over the preferred style. That is the case with my IFTTT screenshot above.
But not all senders specify a text color, so you might find @eisbaer's suggestion provides a solution in many cases.