I have a lifetime upgrade but the actual version (9.0.1317) is not working any more.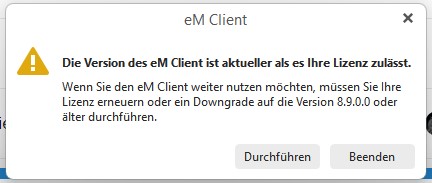 I made an adjustment to your license, so it should work now. Please try again.
If it doesn't, please contact me directly on gary@emclient.com
I have a lifetime lic. for all future versions, but when searching for upgrades, I get "not available"???