Where can I find a list of all my sent emails?
In your SENT folder?
Also:
Menu -> tools -> settings -> mail -> send and check "Save copy of sent messages in "Sent" folder".
@Alfie If you have a eg: POP account, usually "Sent" emails are right at the bottom left (when you scroll down) under the "Local Folders" / Sent. See screenshot below. If you have an eg: IMAP account "Sent" emails are normally under your email account directly in the Sent folder. See below example.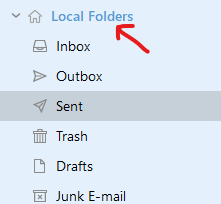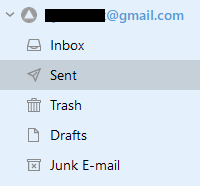 I have the same problem. I have a hotmail pop3 account and can't find a sent copy anywhere except on the server. I have disabled conversations and check sent messages copy to sent box. Please help
@RodM Make sure you have "Show local folders" enabled for a POP account to see the Sent folder.
If you have eg: eM Client for Windows, click "Menu / Settings / General" and place a check in the box as per screenshot below. You will then see the local folders down at the "Bottom left" of eM Client.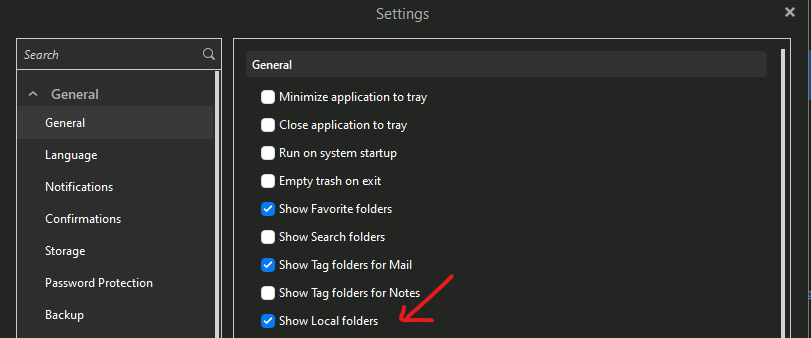 Hi cyberzork, I already have that checked but still can't find and sent emails???
Perhaps you accidentally moved the SENT folder under another folder? Can't tell you how many times I have done that with folders when I am distracted. Look for the > sign next to folders and expand.
Hi suniseal, I wish. Not so unfortunately. Even with a search, I can not find sent emails.
This sure is a strange one…
Have you tried creating a new folder named Sent in the folder list?
Right-click account name, click New Folder
Curious to see what eMC has to say about it
Hi suniseal, I just tried that and it says that the folder already exists.
Rod
I guess you need to start your search again… within the folder tree.