When I used to receive PDF attachments, I was able to open them to view, and then if I wanted to save the file, I could go to the menu box in the PDF file, click "File", "Save as…" and save the file. Now when I open a PDF file and do the same thing, clicking "Save as…" brings up a blank white box that says "Save as" at the top. Here is a screenshot of what I get: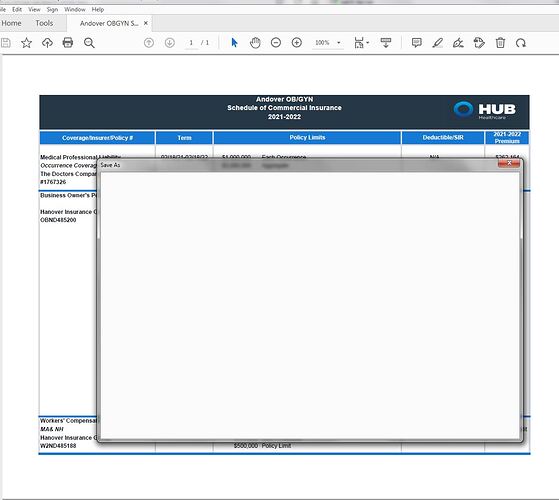 I have it set to automatically use Adobe Acrobat Reader to open PDF attachments.
I can save it directly from the email, but sometimes I don't know if I want to save it until after I've opened it. This is making two steps instead of one.
Any ideas of why this has changed?
Thanks!!