Hi, I'm new to eM Client and have compounded that by switching from a Windows 10 PC to a Mac Mini. Both are running eM Client.
As suggested by the eM Web site, to migrate over I updated both machines to the latest version software, then did a manual backup onto a USB. All good so far.
Started the Mac copy of eM and skipped the set-up process as suggested, then went to the file-restore and pointed it to the USB backup. All seemed good until the restore was done and eM attempted to restart!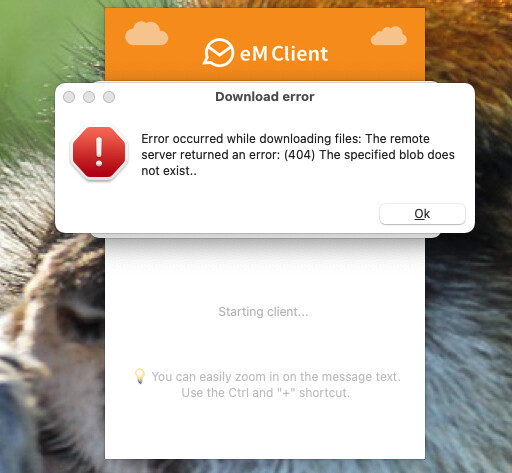 It first demanded to be updated and then couldn't find the update, throwing a "(404) the specified blob does not exist" error.
Now eM will not start without an update it cannot find and I can't get rid of the restored backup.
Anyone have a solution please? I have bought licenses for eM.