Hi!
How can I restore reminders, I have accidentially dismissed?
Thanks & reagrds,
ada
I don't belive you can within eM Client itself, if you have accidently dismissed them.
eg: If i have accidently pressed dismiss on a calendar event reminder, i can only see that again by manually going back through my calendar to see what i entered if i can remember aprox where it was in the calendar, but cannot reset that prev event for the same date reminder even if i found it as that date has gone and been dismissed. I could only make it remind me again if i set it for a future date.
However if you have enabled "System Notifications" within eM Client, Windows 10 allows you to view some old notifications down via the right hand corner which is sort of like a mini event history that might show you some of your accidental dismissed reminders or calendar events etc. Good luck.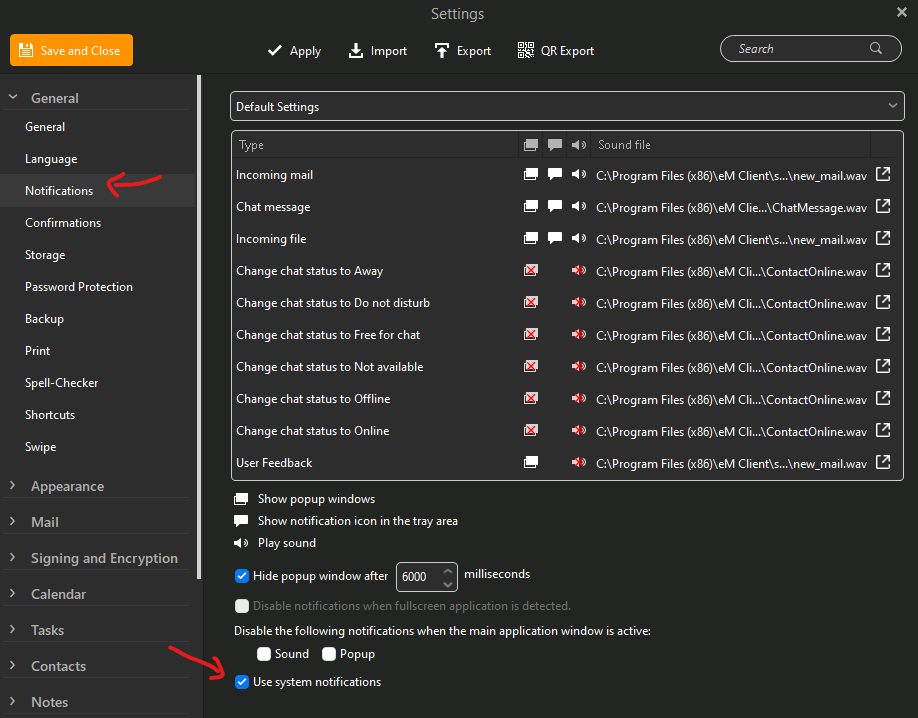 martes 21 diciembre 2021 :: 0852hrs (UTC +01:00)
Hi @ada
Probably, unless someone knows better, and assuming that you have been doing the
sensible thing and using eMC Backup.
1./ Menu ->Backup (do this NOW in case you make a mistake)
2./ Menu ->File ->Restore (select a Backup prior to the issue)
3./ Menu ->File ->Export ->Export Events to .ics file
4./ Menu ->File ->Restore (select the Backup you made as above)
5./ Menu ->File ->Import (select.ics files as above)
6./ Make a Bakup NOW
Buena suerte puede que lo necesites!
¡Saludos desde la soleada Sevilla España!
Skybat
emc_forum@compucall.com
Hablo español, luego portugués e inglés, con conocimiento de varios otros idiomas.