I have problems creating events (Google Calendar) and/or Tasks. Already tried to repair Gmail account but no luck.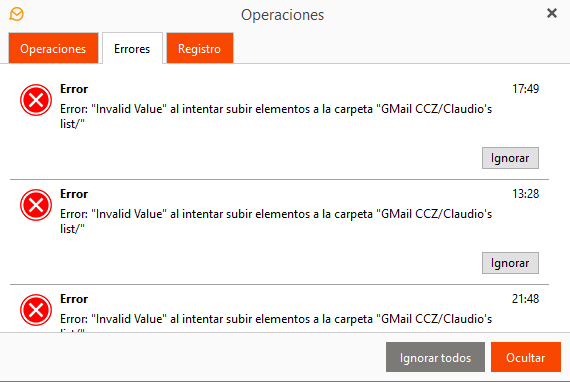 Do you still get this error if you remove the Gmail account from eM Client, then add it again?
Looks like you are using a beta version (8.0.x). If you are, you can send any feedback to testing@emclient.com and they may be able to assist you further. Or check in the Release History, as there may be a newer version that already addresses this issue.
Thanks Gary.
Removing and adding the GMail account did the trick. EM Client now is working fine now.
GMail again asked permissions again for EM Client but only for GMail Tasks. Guess something was scrambled.
Regards!