Continuing the discussion from EmClient v8 - progress bar:
The mouse distance to click on the Calendar in version 7 is not that different from the distance in version 8. They are both in the lower left. Is the distance really that much extra?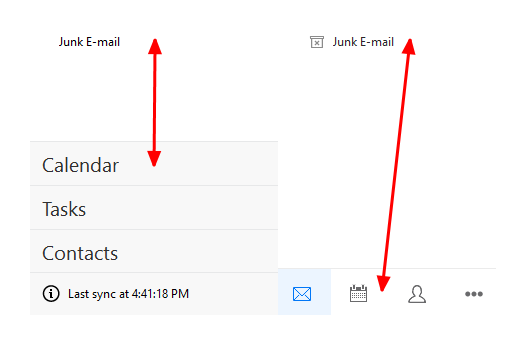 Personally, it seems better to me because the icons are static in version 8. In version 7 they would move up and down, so if you were in Contacts, the Calendar button would be way up the top, but if you were in Mail, it would be way down the bottom.
I wonder what it would take to have both layouts as an option in settings?
If you are into keyboard shortcuts, it would not make any difference though. Use Ctrl + 2 for Calendar.