Hello team.
I have the following problem, I am missing my meetings because I am not getting a notification/reminder of my calendar meetings/events.
My setup is:
Calendar source: Gmail
eM Client: 9.2.1222
OS: Windows 11
I have already tested with system notifications and without:
Also I have enabled Reminders for all folders.
At this point the only way that I can manage to have a reminder is if I Manually add it to my meetings.
You will see the first meeting with a 5 min before reminder that I added manually and the last meeting without a reminder because I haven't added.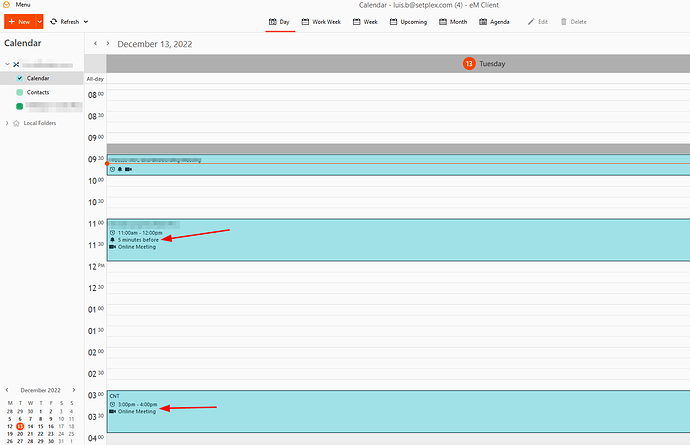 Question is what am I doing wrong, meeting reminders are very important for me, and should be enabled by default.
Thanks for the help.