Hi,
I'm new to eMClient and I found it very good, congrats for your product.
However I'm experiencing some issues with my calendars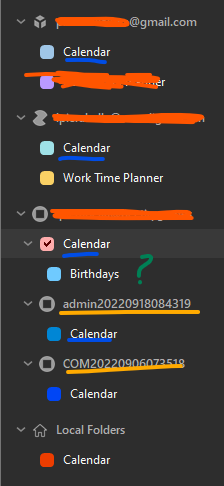 Blue:
Every account has the main calendar named "Calendar", this is very annoying…I cannot rename it
whether it is a google account or office 365.
Green:
I removed the Birthday calendar from the web Outlook account , however eMClient keep synchronizing it even if I remove it
Yellow:
Highlighted in yellow are some Office shared mail…how can I rename the accounts?
Thanks in advance