I'm using eM Client v8 in a customised layout, with the inbox list at the top, and email content below (similar to Thunderbird). I'm a keyboard person, so I'm looking for a shortcut key which switches focus from the email list to the content, as shown below: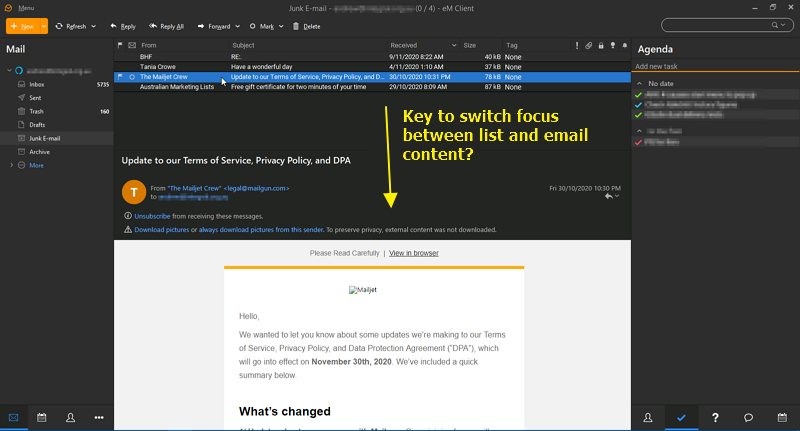 I've looked through the shortcuts, but can't see which one might be that option. Does one exist?
For example, in Thunderbird (where I've come from), you could simply use the Tab key to cycle focus between the various panes - folders, inbox list and email content. I'm looking for something similar, or at least switching between the list and the content. Thanks!