Hi,
When by exemple, i try to import a theme or save anything on my disk, i cannot, the finder (Mac os window) doesn't open by em client.
I have this message: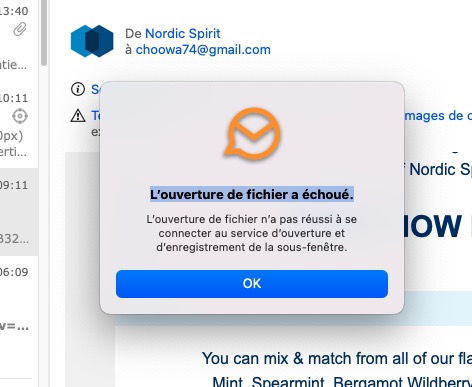 In English " File open failed to connect to the pane open and save service."
PLease help.
Laurent.