I am new and have been using the eM Client for about 45 days. I've recently started receiving an error pop up when I open the client each morning. I cannot find why it is doing this or how to stop it.
I am a beginner in understanding this stuff, so your help is appreciated.
Error: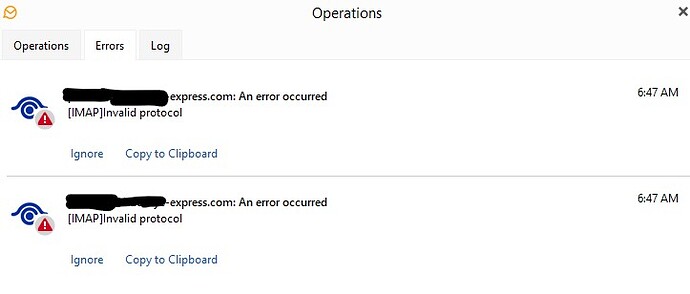 ---
Is there a way to resolve this? My IMAP settings seem to be OK in my account set up? Again- I am a beginner so not sure what else to check/set?
thank you