Hello! I used eM Client with roughly no issues back in version 7, and I've come back to try it out in version 9. However, I'm unable to add my Google account. Here's what happens:
I type in my account details, import my PGP key and head to the final page of the setup
Upon clicking Finish, the Google authorisation tab opens in my browser
I log in, and click Allow for the requested permissions
At this point, Google returns the following error - hitting Next just reloads the page with the same error.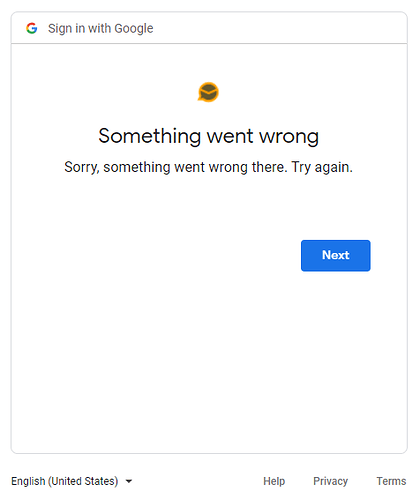 Any ideas?
---
There are no errors in the "Operations" window, and only one line in the logs:
19:45:05 Online state: changed to online due to NetworkAvailability