Continuing the discussion from UPGRADE ERROR - Formatting problems with calendar appointments since latest version upgrade:
So now I'm using free version 8.0.3385 (83a873c) of EMC and, perhaps directly related to the above, have tried to insert a HTML link in a calendar invite in these times of remote working!
But invite arrives with meeting recipient as normal format text.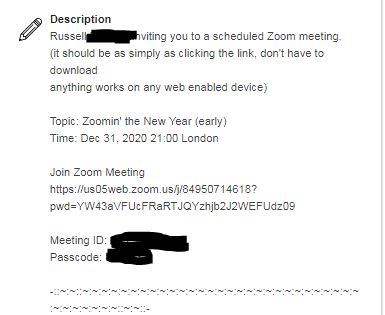 Then I remembered the above - changed the Gmail calendar setting in EMC to allow HTML links - and hey presto the old formatting problem is back (lots of html hieroglyphics) and the text I tried to send as hyperlink is still simply normal text - even though in meeting originator's calendar the hyperlink appears correctly.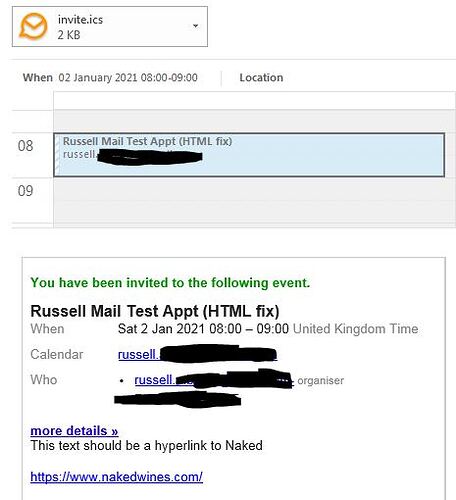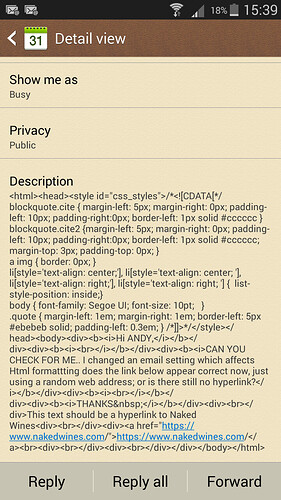 So no fix now for this new version of the above issue?