Hello.
I constantly fighting the size of my online mailboxes. I like to keep copies of emails and would like to archive them (I do it manually and automatically).
However, it seems that eM client archives to the archive folder defined in the IMAP settings >Special folders. I don't believe you can specify any other location.
Can I suggest an enhanced archiving feature?
Maybe specify on an account basis, a Local Folder (or even better, a dedicated Local Archive)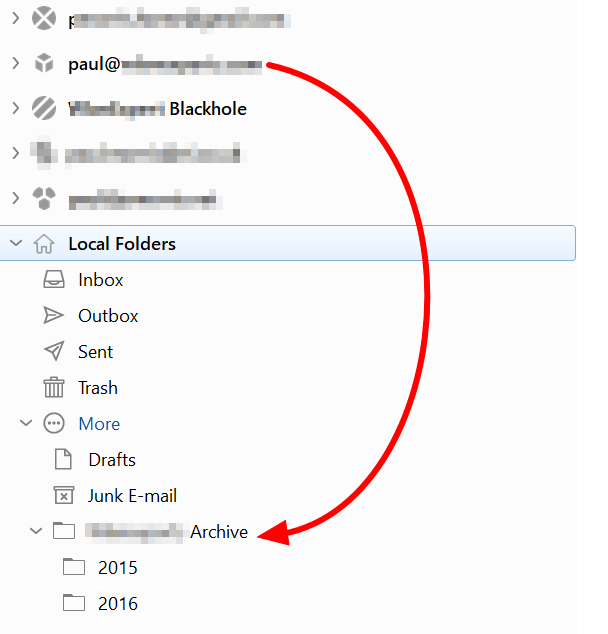 The archive option(s) can then move messages and attachments out of the remote mailbox, into a local folder where they are still searchable, but only consume local disk space (or maybe a network drive…).
Would also be great, alongside the standard Archive button, to have an Archive To … button. That would allow the one-time selection a of a folder to archive to.
It would be possible then to craft an advanced search, say based on a date range, and then archive those found messages to a specific folder (like I have a year based folder for my archived messages)
Many thanks
BogBeast