Wie kann das sein?
Obwohl emclient Standard in Windows ist, steht im emclient trotzdem, dass es nicht Standard ist. Mails werden trotzdem mit dem Windows Mail geöffnet. Vorher hatte ich Thunderbird Mail drauf und da wurde jede Mail mit Thunderbird geöffnet. Seit ich Thunderbird deinstallierte wird mit Windows Mail geöffnet.
Aber ich habe eine andere Option gefunden:
How can that be?
Even though emclient is standard in Windows, it still says in emclient that it is not standard. Mails are still opened with Windows Mail. Before I had Thunderbird Mail on it and every mail was opened with Thunderbird. Since I uninstalled Thunderbird it is opened with Windows Mail.
But I found another option: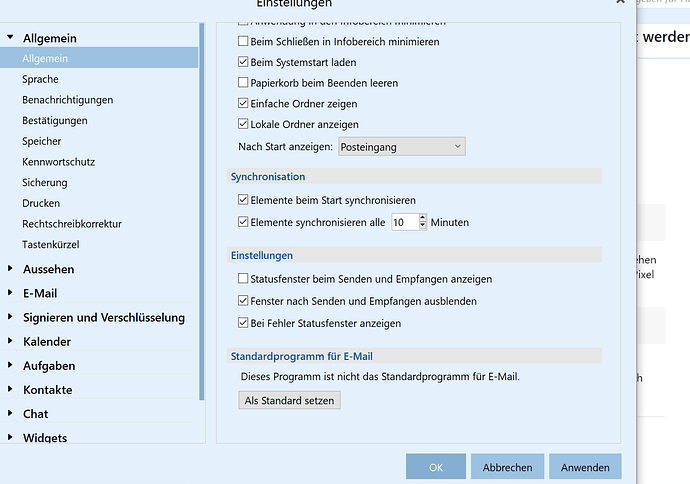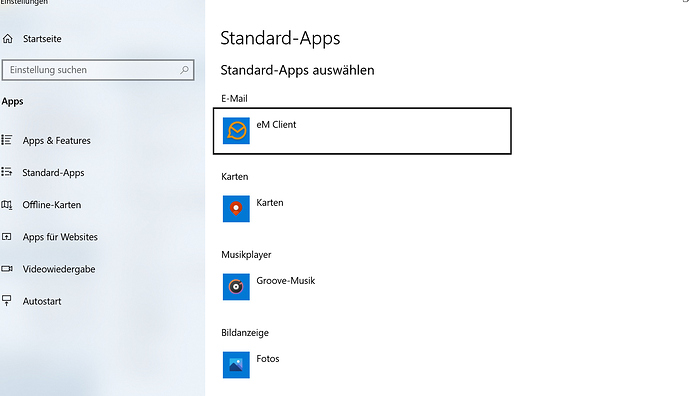 Erst wenn ich die Mail mit der rechten Maustaste anklicke und dann öffne mit auswähle und dann andere App auswählen auswähle und dann emclient auswähle und das Häkchen mache bei Immer diese App… dann geht es.
Ist das ein Bug von Windows oder von emclient?
Only if I click on the mail with the right mouse button and then select open with and then select select another app and then select emclient and check always this app… then it works
Is this a bug of Windows or emclient?