Is there a way to edit the standard message that is sent when attaching/sending a file via Dropbox link?
I'd like to be able to have the "I've shared a file…" message show up after my email, above the signature.
Currently, this is how the message is shown to the recipient: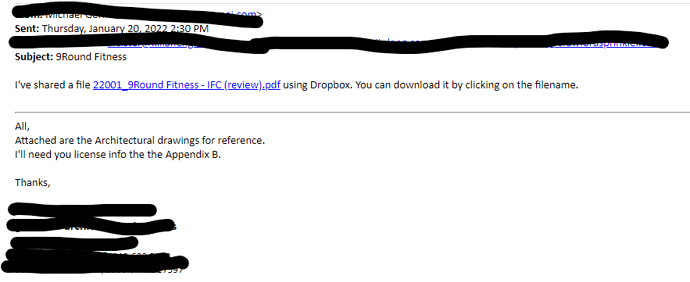 Thanks!