Periodically I have been having an issue where contact names are suddenly replaced with one other name in my contact list. How can this be happening? When it does, I have to go back through each contact and rename them to their correct names. Here's an example of this happening: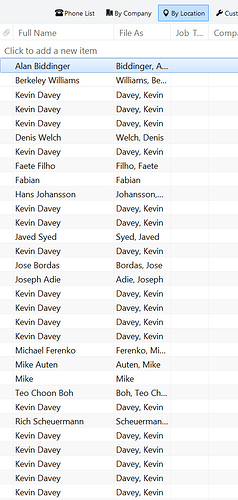 Notice the repeated name. I do periodicaly make an email distribution list from this contact list and send them out using the "mass mail" option. Is there a bug in emClient using that method that is causing this issue?
Is there something I can do differently on my end to avoid this? It's a huge hassle to go through and rename each and every incorrect contact when this happens.