I am using a "dark" design. I do not know which font is used to display the mail source, but I personally find it hard to read the code with this tiny font size and very thin letters.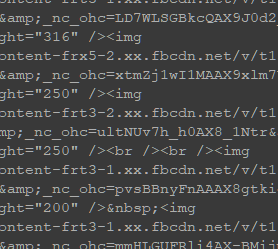 I walked through the design setup, but I can not find any options to configure it to my needs.
Have I overlooked them, or do they miss?
I have to note that I am using a 4K monitor with 125% zoom. Maybe a HD screen shows this as good readable: Divide it by 4 and multiply it by 1,25…