Is there a way to clean up the list and get rid of everything except for the sender and subject?


jueves 11 mayo 2023 :: 1254hrs (UTC +0100)
Please be more specific.
skybat
¡Buena suerte!
¡Los mejores deseos desde Sevilla y mantente a salvo!
Hablo español, luego portugués, inglés, francés y alemán
con conocimiento de varios otros idiomas.
Right-click on the column row header and choose Columns Configuration. Remove the items from the right column.
Received
Attachment
Tag
Account icon
Message count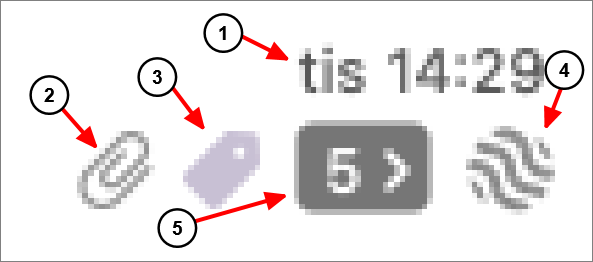 Wow thats great, me like


I love when its up to the user to decide what he want to see, thats freedom!
A litte x-tra question, is it pissoble to always have the same timestamp-format instead of Today 11:00
I would like to always see it the same way like 2023-05-11 11:00
Its not very important but could be nice
Thanks a lot!
Found the date preference!
Settings/Email/Read/
Great