Hi,
I use Zohomail service, and I have connected my eM client with Zoho using IMAP & CalDAV.
Now the issue is, Zoho uses a folder called Spam for messages it thinks are spam messages. On the other hand eM has a Junk E-Mail folder by default.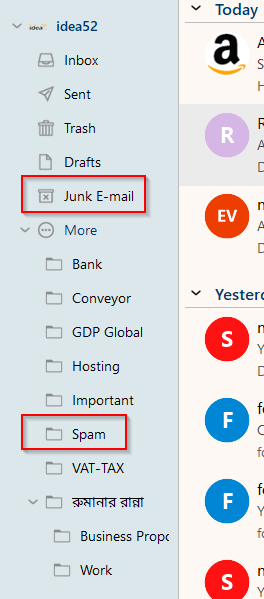 The Junk E-Mail folder has some advantages, like I can right click and select "Empty Junk Folder" which is very useful. But I cannot do the same with the Spam folder.
Can you please suggest how I can associate the Junk E-Mail folder with my server's Spam folder, so that I get those Junk E-Mail folder advantages?