I'm using eM Client in a layout much like Thunderbird (see screenshot), with the email list set to "single line" above the content pane. I have the column "Tag" on the right, but it is full of "None" text, as most emails don't have tags. This is quite distracting and unhelpful - I'd rather it be blank except when a tag exists.
So, instead of the pic on the left, I'd prefer it like the pic on the right: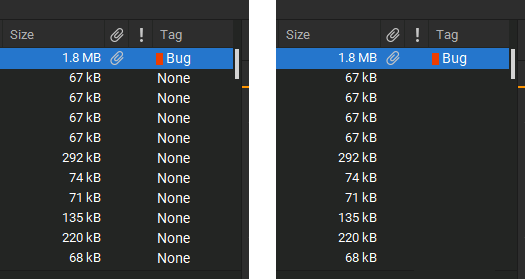 Is that possible as an option in eM Client? Or is there some way to change the text "None" to blank?