Hi guys,
environment:
we using the O365 integration. (EWS)
Windows Client 9.2.2093
As usual in any business environment some people shared their calendar with me and I can show/hide them.
The problem:

Several reminders for meeting of these other persons are showing up for me and I cannot even dismiss them. The windows pops just right up again.
Double Clicking shows that the event was already "deleted". Which is was not. I was never mine to be shown as.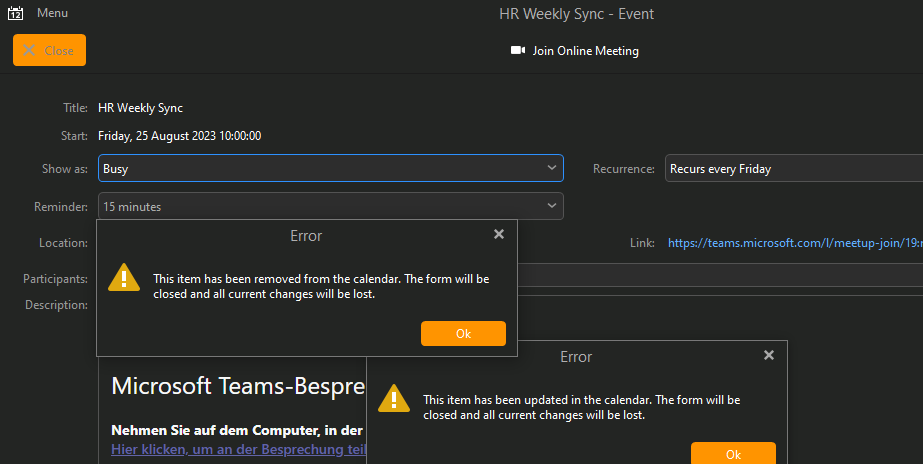 This happens only for these events from "other peoples" shared calendars.