Good morning,
It would be great if we could add visually displayed HTML templates to an e-mail. The current use of text templates with HTML is difficult and impossible for normal users.
The em client team would, for example, provide a number of templates via right-click or drop-down.
Optimally, one could specify slight optional settings, such as color.
This would make highlighting content easier and a real advantage over other email clients.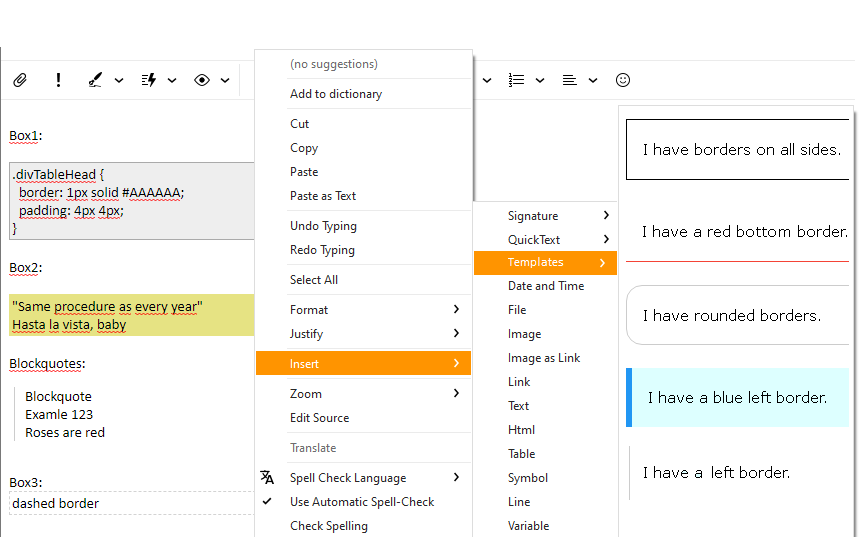 Tim