I noticed a few weeks ago that with the latest eM Client V9.2.1222 for Windows (haven't tested my Mac yet) that if you add a new Google Calendar event (via your Android app), it then appears ok in your Google calendar online via a browser, but "never appears in eM Client" Google calendar.
However if you create an event in your same Google calendar account online via the browser, (it does appear in eM Client ok) within a few seconds, so I know eM Client is not being blocked or that wouldn't work that way.
So I am thinking Google have maybe updated something in their latest Android Google Calendar app that is now not compatible with eM Client and so only shows in Google calendar online via the browser.
I wonder if there is maybe now some weird eg: non standard html or other stuff that is synching from their app to the Google Calendar online that is now affecting calendar app created events to then not sync to eM Client after they show online.
I've replicated this over and over and will now only sync Google Calendar events (when I enter them via the browser online) which is annoying.
I mainly use my mobile alot in the day to enter & read Google Calendar events as are out and about, so need to see those the same Google calendar app events in eM Client too.
The Google calendar app version for Android from the Playstore is as below screenshot. I'm also using Android 13 on my mobile phone.
(Google calendar app version for Android)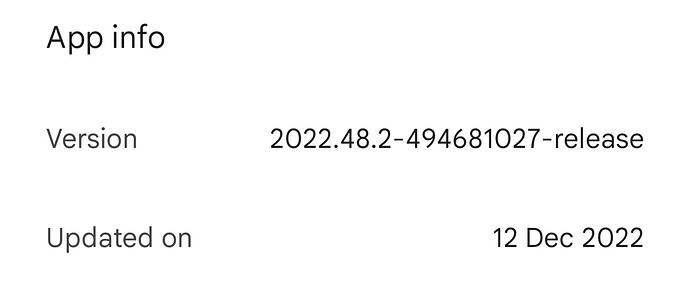 Lastly I also tested creating a calendar event using my Outlook Calendar app using my same Android mobile, and it does appear online ok and in eM Client ok. So it's just something with the Google Calendar app that is not updating in eM Client.