I open Contacts window: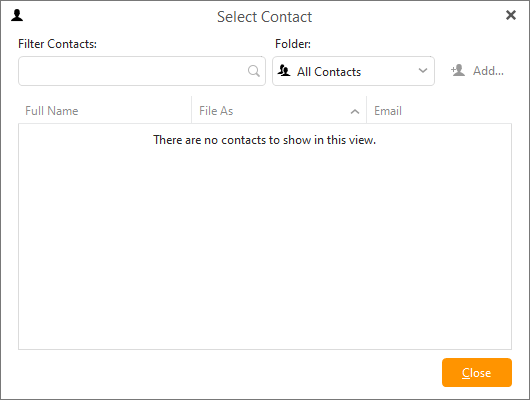 How to create contact?
The button Add is disabled.
Click on the All Contacts drop-down and select the folder where you want to add the contact.
The Add button will then change.
There is only All Contacts in this drop-down
Do you have contacts syncing with any servers? If not, go to Menu > Settings > General and select Show Local Folders.
Then, can you give a screenshot of what you see when you click that down arrow?
Is there a way to turn on contacts without enabling this option?
Problem is after enabling this option «Local folders» tree appears in navigator (left panel) and reduces free vertical space.
Yes, sync the contacts with an online provider, rather than save them locally.