I inadvertently achieved an email. I can't find where it is stored. How do I get this email?
Try looking under LOCAL FOLDERS
If the message was in a Gmail folder when you archived it, it will be in the Gmail All Mail folder.
For other IMAP accounts that support archiving, it would be in an Archive folder just below Junk E-mail among your other account folders.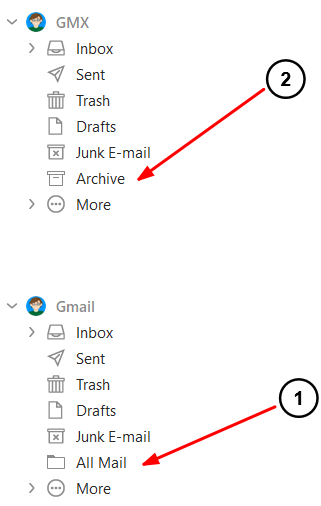 I do not have an "Achieve" folder. Any suggestions?
No sign of an ARCHIVE folder in Local Folders or where @Gary pointed you? Have you looked on your email host site? Are you sure you ARCHIVED and not deleted the email?