What if you disable HTML? Menu » Accounts » Chose specific account » Google Calendar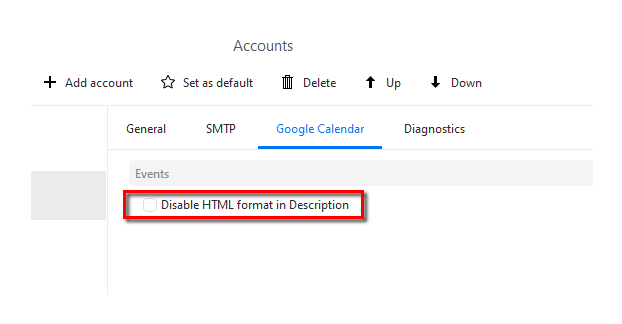 Wow - yes. That did indeed fix it. I wonder if that should be checked by default?
I agree with you. It should.
I have had instances where the tags were preventing emclient from loading calendars. I would get a 'communication error' with the server. I chased this down by downloading a ics file and pulling it up in an editor. Sure enough, I see html tags in some of the calendar events. After I removed them the client could load calendars from the server again.
I missed that setting too. Thank you.