A failing laptop prompted me to export eMC's settings in preparation of rebuilding when repaired.
Now I have come to re-instate everything I am getting this error on Import.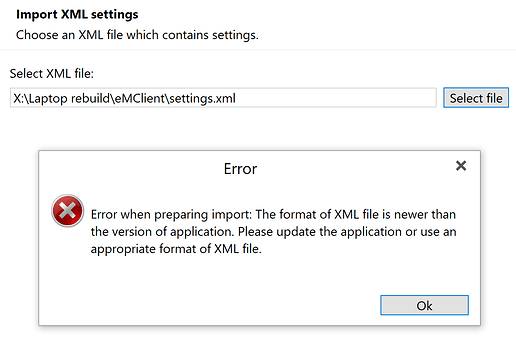 I am using version 7.2.37929.0 of eMC on my repaired laptop and I thought it was the same before.
Looking at the header of the Settings xml file it has this version detail which confuses me!
?xml version="1.0" encoding="utf-8"?
settings
format-version>6</format-version
general-settings
How can import them?