Всем привет. Как заставить запускаться при автостарте eM Client свёрнутым в трей? Перерыл все настройки.
Check out MENU > SETTINGS > GENERAL > GENERAL
Да там есть пункты сворачивать в трей при закрытии и сворачивании, но при старте системы первое что я вижу это открытое окно клиента. Хотя оба пункта отмечено.
If I understand you correctly you are looking for a 'silent start' without the eMC icon displaying? If so, I don't believe that is possible, currently.
Perhaps some others will be able to more definitively answer your question.
eM Client does not have an option to start minimized, but you can do it yourself by creating a shortcut to the eM Client application in your Windows Startup folder.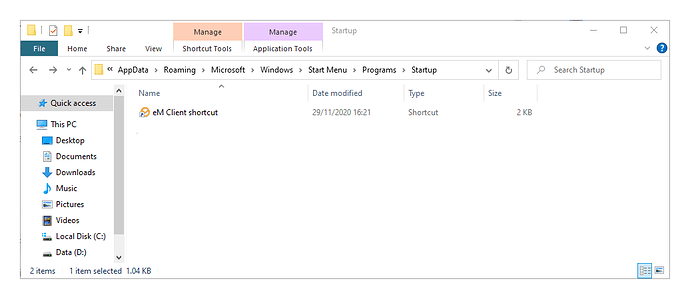 To do that open Windows Explorer and enable hidden items, then go to C:\Users\yourusername\AppData\Roaming\Microsoft\Windows\Start Menu\Programs\Startup. Right-click and choose New > Shortcut.
Click Browse and find the eM Client application at "C:\Program Files (x86)\eM Client\MailClient.exe"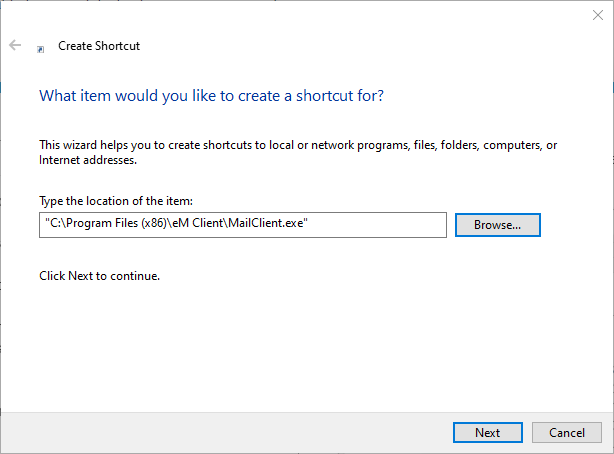 When that is done, right-click on the new shortcut and choose Properties. Change Run: to Minimized.