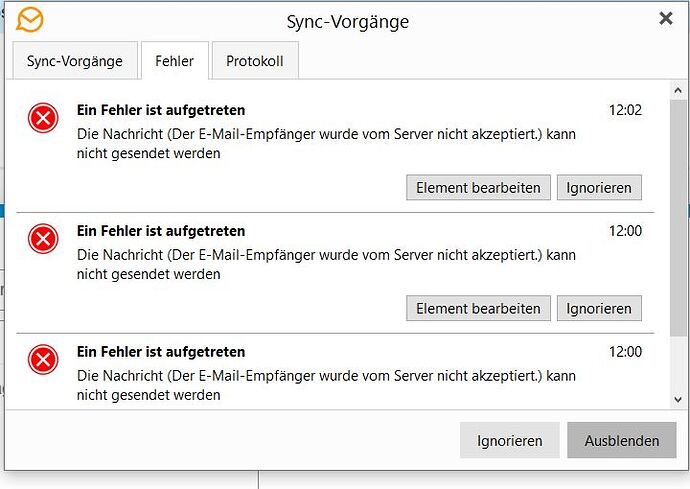 Hi, how you can see in the picture our mail doesn't work after a mass-mailing. What we can do?
Thanks.
This means one of the recipients is not accepted by the server.
You will need to delete the message from the Local Folder Outbox. If Local Folders are not visible, enable them in Menu > Settings > General > General > Show Local Folders.
Thanks for your reply.
This is correct yes, but the adress is correct and we have to send to this person some emails.
After the mass-mailing before christmas we can't send any emails. Our emails receive nobody.
Like the server is full now or i dont know…
You will need to ask your email provider why they won't accept it.