I have lost all my E Mai contacts list. How can I recover them please?
As you have lost your Gmail / Google Contacts, you can either go to your Google contacts "Online" via your web browser and "Export" them to a .csv file, and then "Import" them into eM Client as in the example below.
Or you can "Remove your Gmail account in eM Client & "Re-Add" as new again which will add your Google contacts as part of adding the account.
If you do remove your Gmail acct, make a backup of eM Client first via "Menu / Backup".
Note:- If your Contacts are not in your Google Online account, then if you are as eg: Google One paying customer, then suggest to contact Google One via their contact page who might be able to restore them for you. Google One support .
(Google Contacts page)
https://contacts.google.com/
(Export Google Contacts to .csv)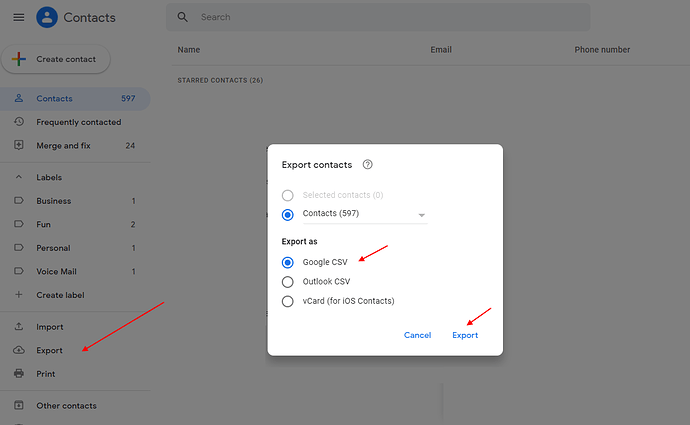 (Import .csv file contacts into eM Client)