To Whom It May Concern:
Having used eM Client for a while now I'd like to express that I am really pleased with the product.
Of course, there's always room for improvement. What I personally would like to see is that eM Client save the status of ALL folders (collapsed/expanded), including the ones listed under the MORE icon: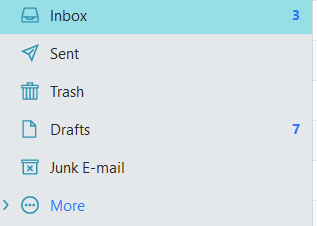 These are folders I created myself in my IMAP account, and I use them frequently so having to expand them each time I start eM Client is a nuisance.
Thank you very much indeed.
-nothing follows-