Hi, when i received an email with attachments and after right click on attachment in this email and select Save As… i had an error message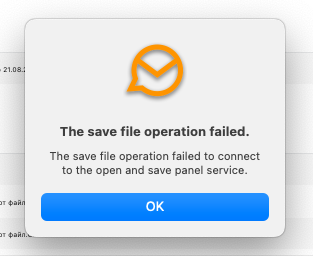 and i can't save attachment.
But if i select Save All Attachments it works without problems.
This error started, IMHO, from version 9.1.x. Before this version Save As… worked without problems.
It happened on macOS Ventura beta, eM Client 9.1.x and not happened on macOS Monterey.