I am trying to make a new rule in eM Client. This consistently fails with an error message, "Unrecognized forwarding address." The address is good; it comes from the contacts list and is used frequently. The same failure occurs if I substitute another good address in a different domain.
Screen captures attached with identifying information blacked out.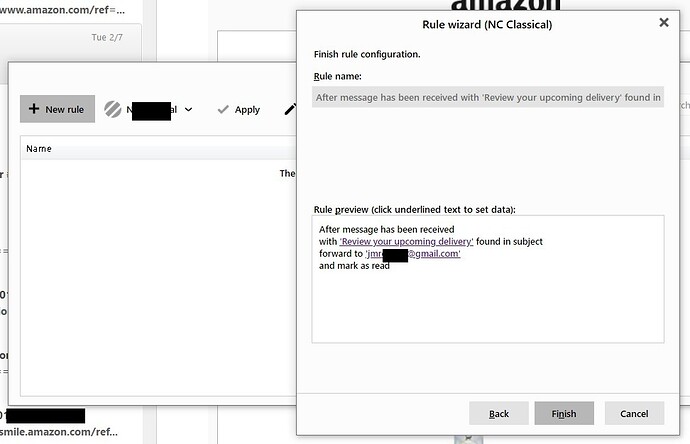 Have I overlooked something, or is this a bug?
Mike