How to remove the new Received From icons?
In the list or in the opened email?
A screen capture would help…
I have a similar concern and this is what I see in the opened email: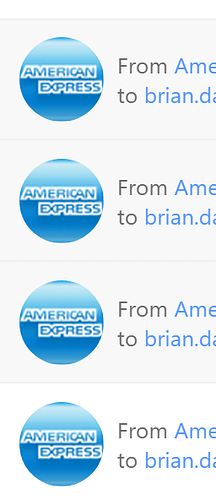 These icons are far too big and distracting. Can they be reduced in size or, better still, removed entirely?
They can't be removed from the message preview. Sorry.
But you can change the setting so that you see monograms or silhouettes. Maybe that will be less distracting. You will find this option in Menu > Settings > Contacts > Avatars.
For the message list, right-click in a column header and untick Show Avatar.
Thanks Gary. It's a small improvement but worthwhile, slightly less distracting. I hope the devs will continue the trend from the 9.1 option to dump avatars in the message list to this area as well.
I believe it is already on a feature request list, so will be considered.