read confirmation does'nt appear in my free license.
Is it expected?
I do not use the "free" version but thought I would point out where this option is located in case you missed it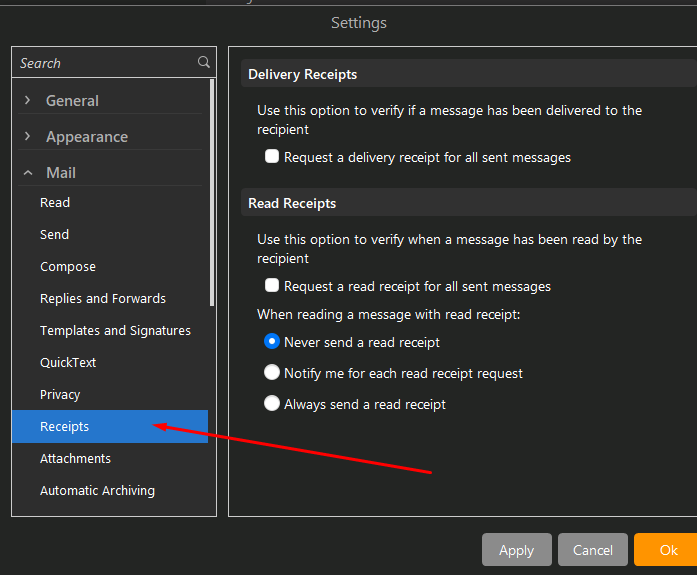 jueves 30 septiembre 2021 :: 1443hrs (UTC +01:00)
Hi @clara
Read confirmation is included in a free licence?
Obviously I don't know where you are
In Europe under GDPR you need explicit permission to track (read confirmation) any EU resident's emails, whether they're prospects or customers, even if you are sending from outside the EU.
Without your recipients opting in to email tracking, GDPR legislation states you can't use email tracking to tell:
If an email you sent was opened or read
When that email was opened
How many times it was opened
If it was transferred to others
To which email server it was sent, including its location
What kind of web navigator and operating system the recipient of the email uses.
Be aware that if you are caught tracking without permission, subsequently prosecuted and convicted the punishments are severe.
¡Saludos desde la soleada Valencia en España!
¡Mis mejores deseos y mantente a salvo!
Skybat
emc_forum@compucall.com
Hablo español, luego portugués e inglés, con conocimiento de varios otros idiomas.