My messages are going as soon as I send instead of waiting until I refresh (as in version 7).
That is normal. If you have disabled the option to send immediately, the sync schedule may still be close, and when that happens the messages will be sent.
You will need to change the setting in Menu > Accounts. On the General tab, disable the option to "include when sending/receiving emails."
Then when you want to upload the outbox, go to Refresh > Account > Send all messages.
Thanks. That solves the problem.
That said, I'm not really sure why I don't send immediately, so I will change it and see if I have any problems…
There are some settings to check if send immediately is not happening.
Menu > Accounts > General tab.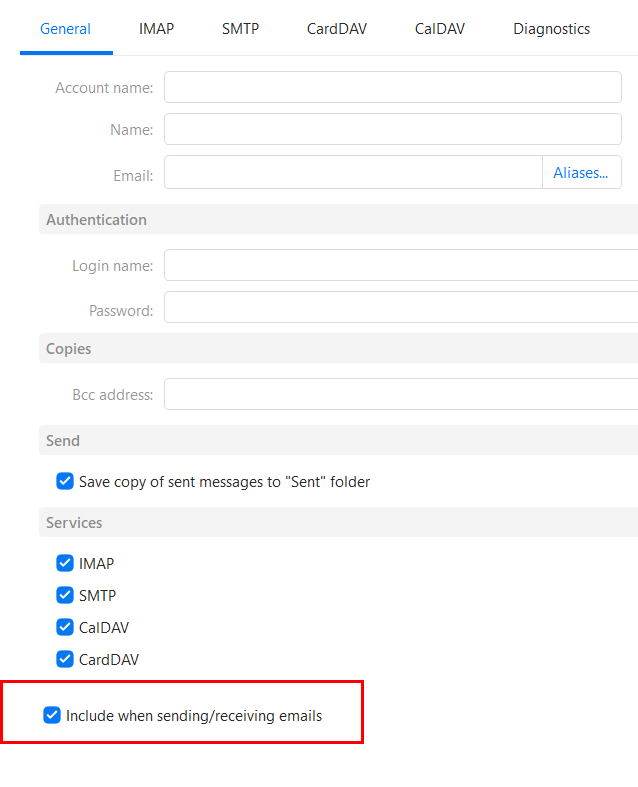 Menu > Settings > Mail Send.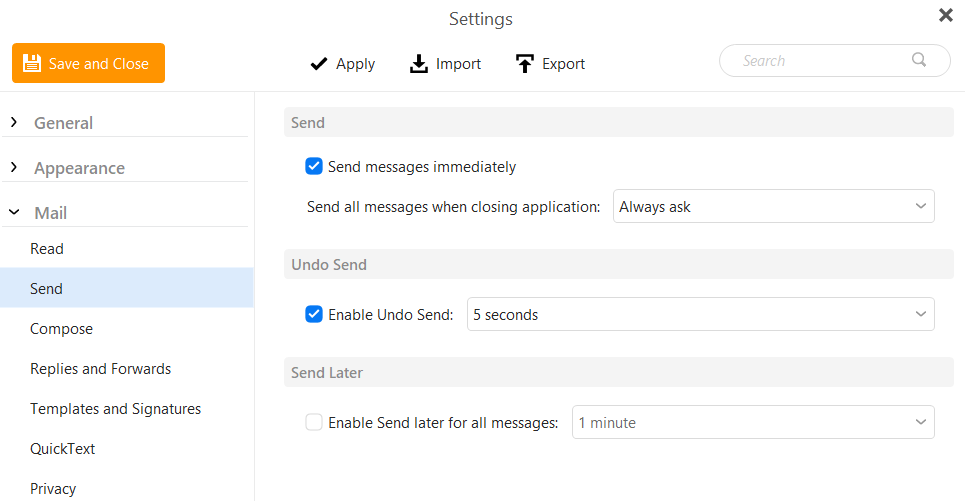 Here there are three options.
a. Send immediately. If you disable this, send will wait till the next sync schedule specified in Menu > Settings > General > Synchronization.
b. Undo Send. By default this is set to 5 seconds. If you don't plan to use undo send, you can disable this.
c. Send Later. This option allows you to specify a global delay on sending.