82317516-4464-4697-b8fe-263a78d766cd
info@studiognocchini.it
Looks like the rest of the post may have been cut off. The part that tells us what the problem is
I tested your license. Here's the message I get from eM Client, clear as a bell.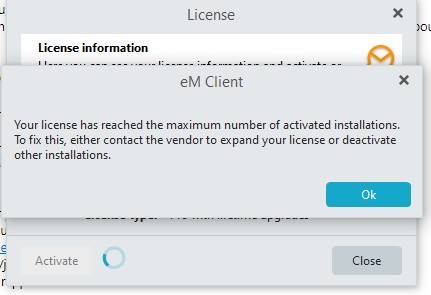 Yeah, the maximum activations may be because it was posted on the Internet and everyone was having a go to see if they could get it for free…

@gnocchini I suggest you contact eM Client and ask them to issue you a new activation key as that one is going to be useless now.