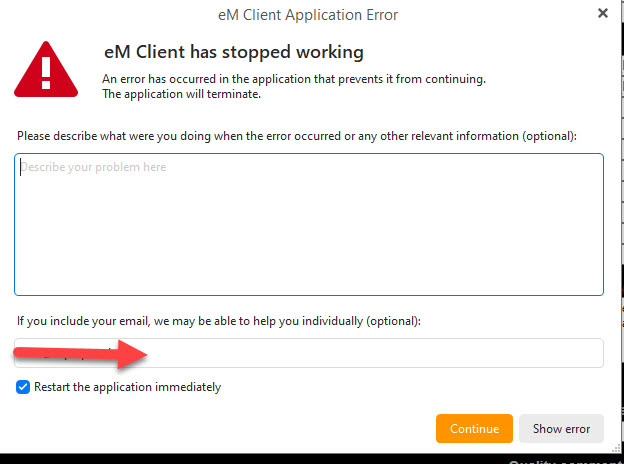 i think i was just hittting reply and it crashes
What version of eM Client do you have ? and do you have Windows or Mac OS.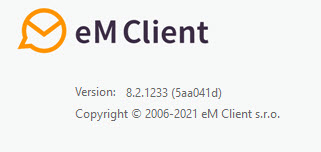 just updated to this…actually…open attached
windows 10
Is it still crashing now when replying with V8.2.1233 ? Or is it ok.
If it's still crashing, uninstall the program and "don't delete the database when asked" and then reinstall and see how it then goes.
There is also a new update 8.2.1237 via the version history page you can try too. https://www.emclient.com/release-historyhttps://www.emclient.com/release-history
Note : If you do upgrade to a new version, backup first via "Menu / Backup" just incase.
it just crashed again today when trying to save some file
Could you click the "show error" button and copy/paste the error text?
next time it happens, i mwill
i downloaded april 7 patch and installe dit this am