How to change the name only of a link? The actual link must stay the same.
There are two ways to do that.
When adding the link by right-click > Insert > LInk you can specify the text (what you see) and the link (where you go when you click on it).

You can edit the message source and change it by right-click in the message you are composing and choosing Edit Source.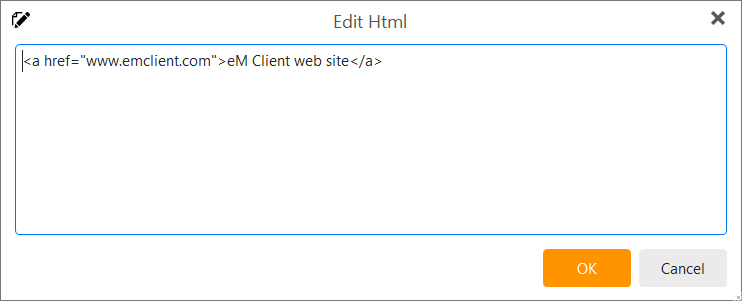 That's it! Thank you. Easy when you know how!