The Agenda widget (right…?) in my Calendar view has a lot (9!) of groups/categories listed: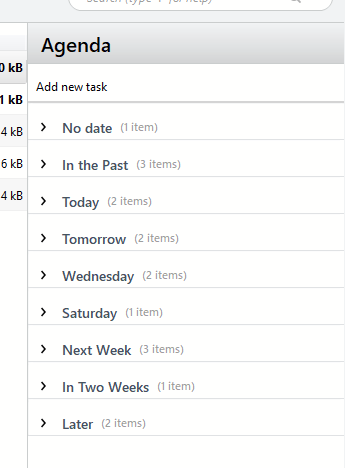 I personally don't need or benefit at all from several of these, including "In the Past", "In Two Weeks", and Later (which presumably lists all future tasks, etc. no matter how far in future). It's just too granular and is effectivly "noise" when I try to quickly see what's coming up for me in the next few days.
Is there a way to not display any/all of these? I see where I can somewhat personalize what gets displayed using the "gear" icon displayed in gray bar when cursor hovers there, but the choices there are not sufficient to accomplish what I'd like (although, happily, those selections demonstrate that it is possible for users to mange what gets displayed).
If no way currently exists, can a feature/enhancement be requested to allow for what I have described? Honestly, the "Today", Tomorrow", "Next Day", Next Next Day" groups are superfluous…at least to me. Speaking for myself I'd just like to see the next N days previewed, where "N" is defined by user.